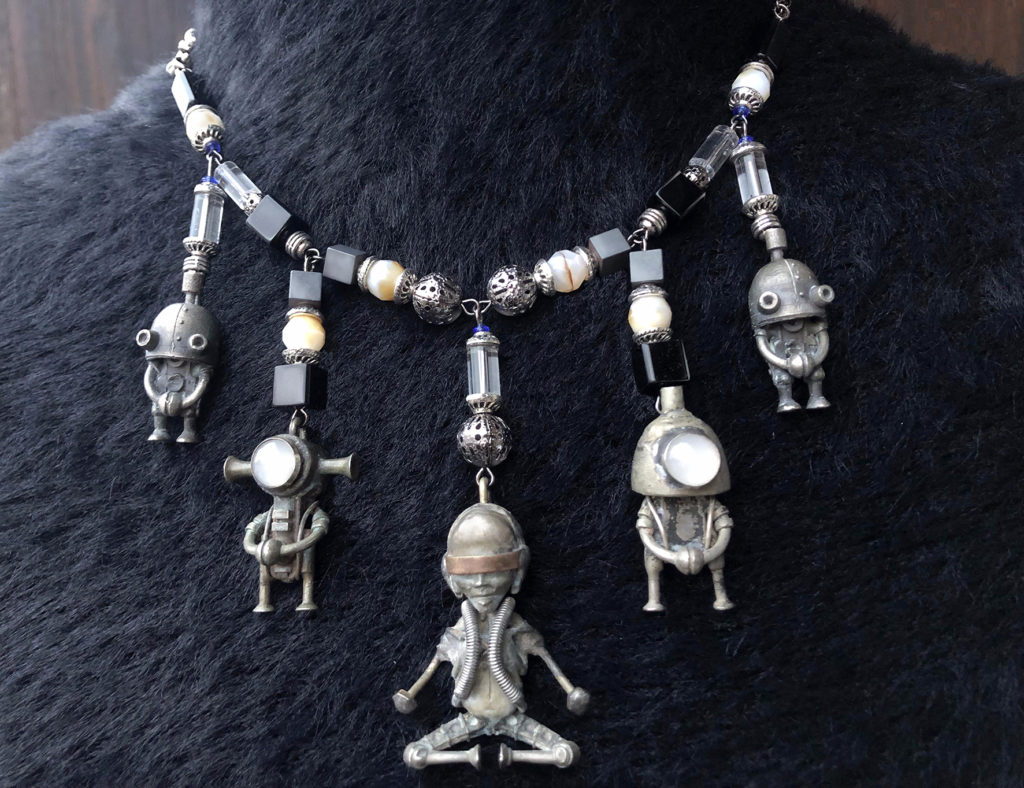 "ROBOTS from CONDOR GALAXY"
The Condor Galaxy is a large barred spiral galaxy in the constellation Pavo. It is 212 million light-years from Earth and is approximately five billion years old.
Vintage radio mechanisms, antique agate, matt hematite cubes, Swarovski crystals, black Murano glass cubes, antique crystal, laser cut spheres, antique and vintage decor, steel.