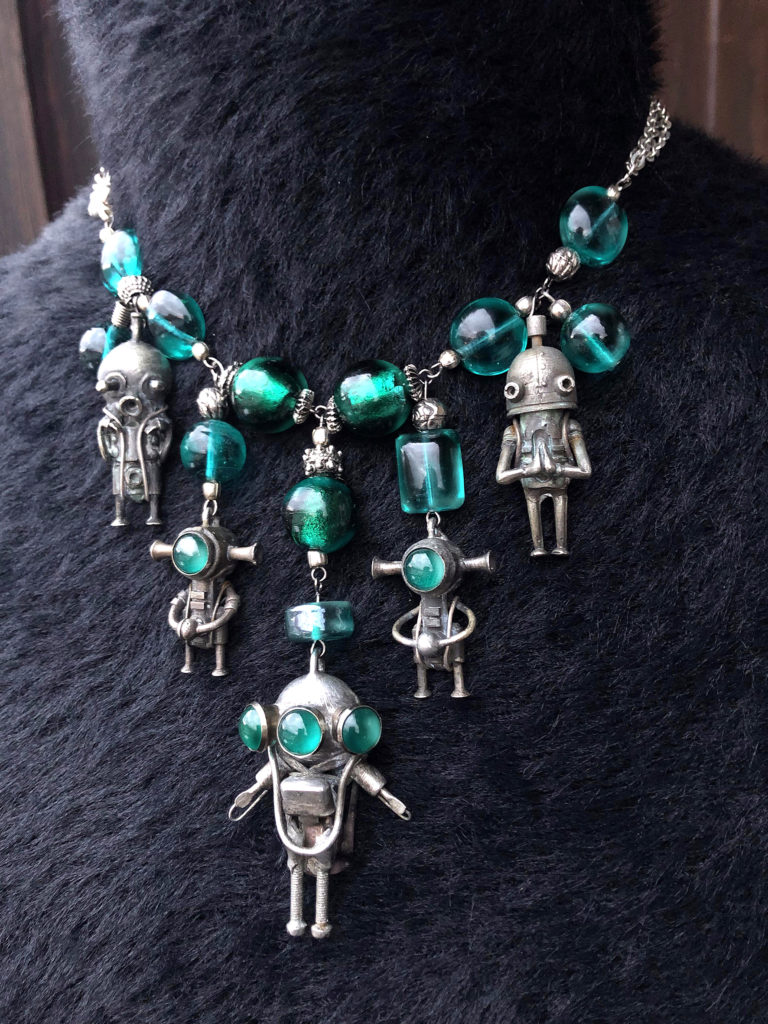 "ROBOTS from PLANET NINE"
Planet Nine is a proposed planet in the outer region of the Solar System at distances from the Sun averaging more than 250 times that of the Earth. An undiscovered planet may be shepherding the orbits of the most distant known Solar System objects.
Vintage radio mechanisms, transistors, emerald Murano glass, vintage Murano glass, silver plated chains, antique and vintage decor, steel.